Assistance services for prominent builders
Reach new heights thanks to our specialized services. Depending on your needs, our team of experts will assist you during the planning stages, on the job site, upon delivery, and will even take care of after-sales service. Our comprehensive service offering will ensure you have an experienced partner by your side every step of the way.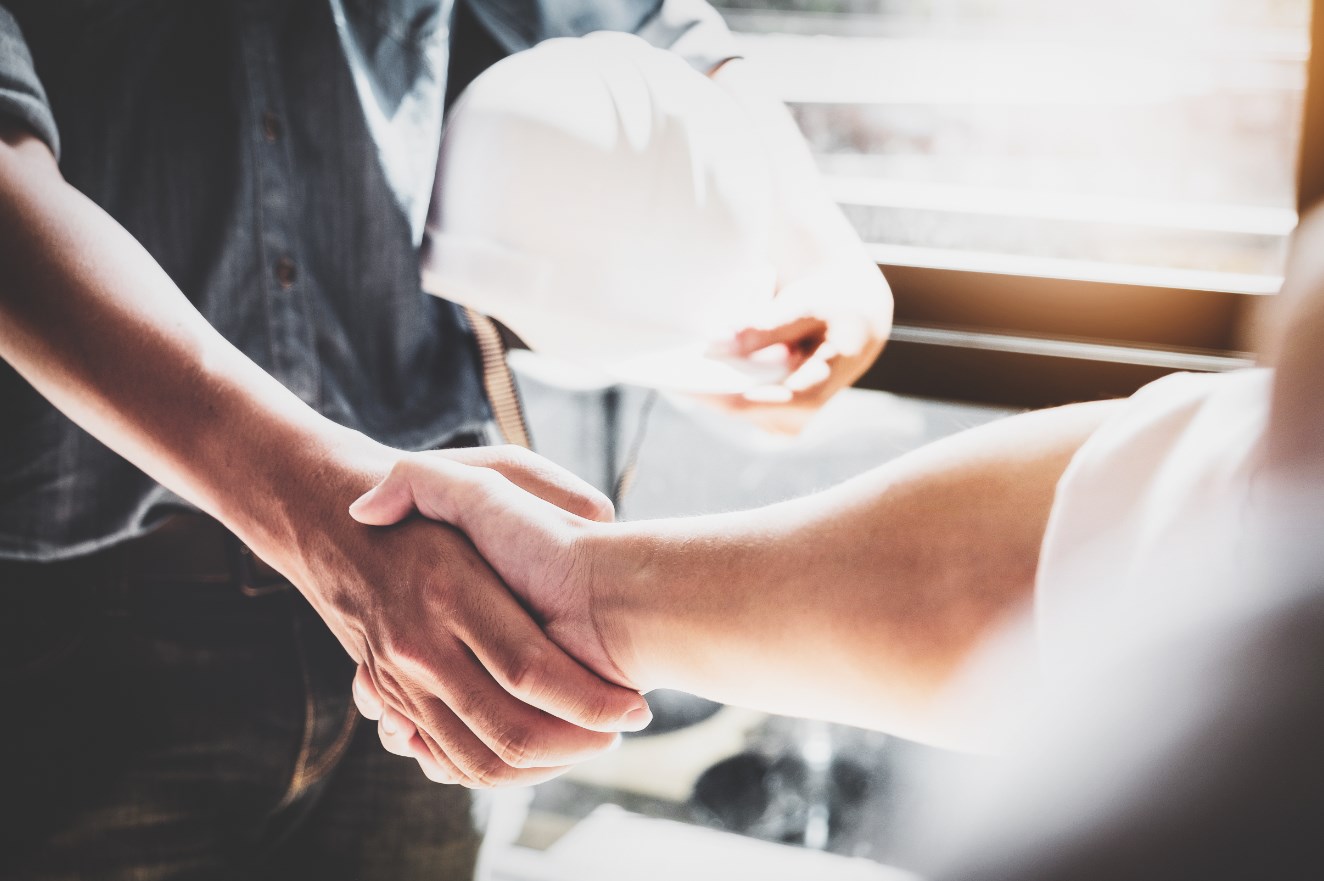 GCR Surety Bond
Get accredited without restricting access to your cash flow.
With a surety offered by the ACQ Residentiel, you can meet your financial obligations without having to restrict your cash flow. This service meets GCR requirements in the same way as a bank letter of guarantee, a security of mortgage, or a third-party security.
Choose a competitively priced surety bond service
Free up your cash flow to ensure your projects run smoothly
Eliminate the financial involvement of friends and family members
Meet all of your obligations and guarantees required by the GCR
VIP Experience Unit Delivery
We'll walk you through it, right up to the front door.
Entrust us to deliver your units with peace of mind. Your clients will be entirely satisfied, and you minimize the risk of future claims. Our team will see to it that the units are delivered with ease and ensure the follow-up of all documentation.
Minimize repair costs by correcting issues prior to delivery
Significantly limit the risk of claims after delivery thanks to inspections carried out by our experts
Offer your buyers a personalized experience and peace of mind
Strengthen your reputation for customer service and elevate your company image
Technical Expertise
Solutions to your major technical challenges.

Our team of industry experts uses preventive methods to ensure buildings are better constructed. Take advantage of state-of-the-art 360° services tailored to your job sites to help effectively identify and resolve any technical challenges.
Identify potential problem areas early on to prevent delays
Determine the source of the problem and analyze the performance of your constructions
Have access to specific testing options, such as thermography, thermal imaging, and blower door tests
Work with an experienced partner that will perform tests using state-of-the-art equipment
Have an independent specialist from a professional order confirm the results to your clients
After-Sales Services
An experience that's sure to meet your expectations.
Rely on our conciliation experts to quickly handle any issues that may arise once the project is delivered. We act as a neutral and independent party, ensuring accountability on the part of all participants involved and that all issues are resolved in a timely manner, ultimately avoiding legal action.
Get assistance in the event of a dispute with buyers, subcontractors or professionals
Ensure all files and follow-ups are properly managed on behalf of all the parties involved
Avoid legal action and improve relations with the other party
Entrust us with the management of inspections and reports to ensure you are able to make fair and informed decisions
Consulting Services
We have the answers to your questions.

Don't waste another minute! Our advisors are familiar with all of the industry's latest regulations and standards, in addition to the technological trends and construction techniques required to build major, high-quality projects. Our experts will assist you every step of the way.
Turn to our experts to get answers to all your questions about your project
Get the assistance of an expert for an accreditation, mediation, conciliation, negotiation, or arbitration with the GCR
Get support during negotiations with suppliers, manufacturers and subcontractors
Simplify your relationships with the GCR, the Régie du bâtiment du Québec, as well as municipal and government authorities
Take advantage of our network of contacts and industry partners
Do you want to get in touch with us?
Our team will get back to you from Monday to Friday, as soon as possible.
Would you like to contact the Residential ACQ?
Please complete the form below
"*" indicates required fields