ACQ Résidentiel: A company you can trust
ACQ Résidentiel is a subsidiary of the Association de la construction du Québec. Managed by a separate board of directors, ACQ Résidentiel operates independently to ensure that guarantee plans are managed properly, thereby maintaining the public and government authorities' trust.
ACQ Résidentiel
Management and governance
The board of directors has been an important part of the organization's governance for over 25 years. Board members make decisions about ACQ Résidentiel's strategic directions, business objectives, budgets, and financial statements, considering how their decisions will impact various stakeholders and the business environment while ensuring the company's sustainability and growth.
Board of Directors
Diversity, parity, and competence
ACQ Résidentiel's board of directors is independent from the Association de la construction du Québec (ACQ) and is composed of experienced men and women specializing in:
Consumer protection
Construction and real estate
Finance and accounting
Marketing and communications
Insurance and legal affairs
Engineering and technology
Chantal Godard
President, Independent Outside Director
Ms. Godard has been working in the new residential construction industry since 1989. In 1994, she founded Constructions Martin Godard, which specializes in building condos on Montréal's North Shore. Over the years, she has built her own rental housing stock and sits on various municipal urban development committees. Ms. Godard joined the ACQ's board in 2012, becoming its first woman president in January 2021.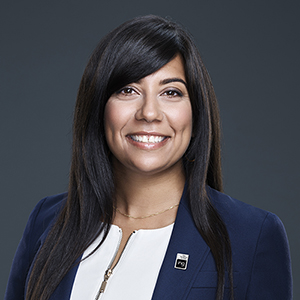 Kathy Baig
Independent Outside Director
Eng., MBA, ASC, DHC
Ms. Baig has worked as an engineer for multinational corporations such as IBM and Johnson & Johnson, in addition to serving as President of the Ordre des ingénieurs du Québec for nearly 10 years. Her experience and skills led to her current position as President of Engineers Canada. She also sits on the boards of various companies, including VIA Rail Canada, and was awarded an honorary doctorate by the École de technologie supérieure as well as the title of Fellow by Engineers Canada. v
Sarto Blouin
Independent Outside Director
Lawyer, MBA
Mr. Blouin holds a doctorate in international law, specializing in real estate and international contract law. He is an active real estate developer (High-Rise Montreal) in the greater Montréal area. He is also a professor, author, and speaker, as well as co-founder of the Fondation humaniste du Québec. Mr. Blouin is involved in various projects in fields such as food, events, and digital media.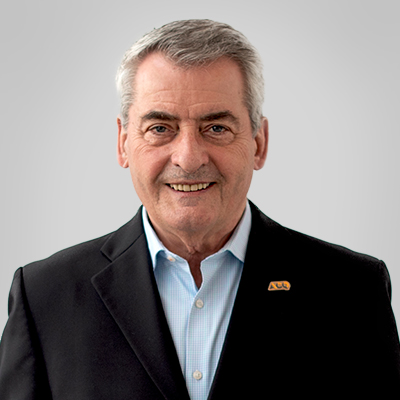 Gilbert Boulanger
Director appointed by the Association de la Construction du Québec (ACQ)
MBA, CPA
Mr. Boulanger is a commercial real estate development expert. He has served as Vice-President of Ivanhoé Cambridge and worked as a residential general contractor (REDiS) for over 20 years. He is currently the Vice-President of Residential Housing at the Association de la construction du Québec (ACQ) and previously served as ACQ President for the Mauricie/Bois-franc–Lanaudière/Centre-du-Québec region.
Sylvianne Chaput
Independent Outside Director
M.SC Finance, CPA, CFA, ICD.D
Ms. Chaput currently holds the position of Vice-President and CFO of the Lucie and André Chagnon Foundation. She has over 25 years of experience in finance and philanthropy. Ms. Chaput was selected to be a Fellow for the International Women's Forum. She has served on numerous boards of directors for public, private and non-profit organizations, including the Chambre de l'assurance de dommages.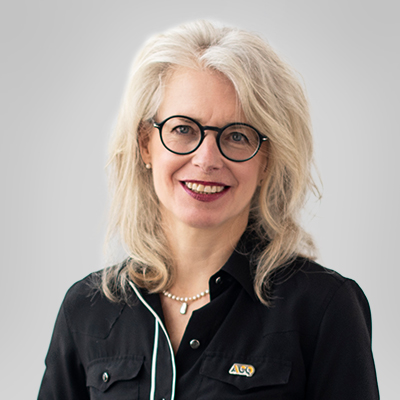 Arianne Charbonneau
Independent Outside Director
Lawyer, MBA, ASC
A lawyer by training, Ms. Charbonneau has served as Éducaloi's executive director since 2017. Her expertise in public protection and extensive knowledge of municipal and environmental law have allowed her to serve on the Office de la protection du consommateur's board for nearly 10 years and on Équiterre's board from 2013 to 2021. Ms. Charbonneau has also served as President of the Young Bar of Montreal.
Gabrielle Darveau-Breton
DIRECTOR APPOINTED BY THE ASSOCIATION DE LA CONSTRUCTION DU QUÉBEC (ACQ)
Lawyer
A lawyer by training, Ms. Darveau-Breton is currently Director of Legal Affairs at the Association de la Construction du Québec (ACQ). She has nearly 10 years of experience (including 6 years at the ACQ) as a manager and lawyer specializing in construction law and labour law. She was awarded a mention of excellence in 2014 by the University of Montreal as part of her Bachelor of Laws degree. She is committed to efficiency, interdepartmental collaboration, and innovation, while putting the organization's mission first. Ms. Darveau-Breton supports various causes related to justice, animal welfare and human rights.
Jean-Louis Dubé
Independent Outside Director
MBA
With extensive experience in property management, notably as Senior Vice-President – Quebec for the SITQ, Mr. Dubé also served as Executive Director of ACQ Guarantee Plans for over 10 years. Recognized and valued by the industry, he was appointed President of the Urban Development Institute of Quebec (UDI) and has also served on the boards of multiple organizations, including BOMA Quebec and BentallGreenOak.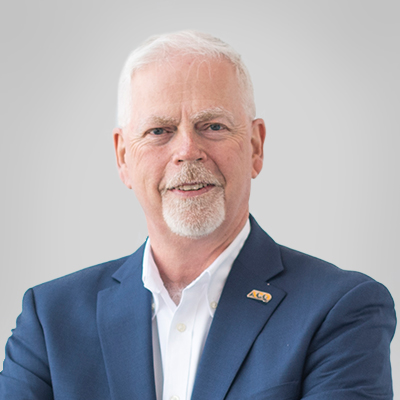 Ted Harman
Independent Outside Director
MBA
An insurance professional with over 30 years of experience, Mr. Harman is currently the President of Accent Insurance Solutions Financial Services Firm and sits on several boards, including the Chambre de l'assurance de dommages and the Insurance Brokers Association of Canada. Mr. Herman is the only broker in Quebec to have successfully completed the prestigious Certified Advisor of Personal Insurance course at the Wharton School of the University of Pennsylvania. This course required recognition within the insurance community.
A company you can trust
Managing guarantee plans requires impeccable risk management, and ACQ Résidentiel has implemented strict governance mechanisms and rules to ensure sound management of the various guaranty plans.
Mechanisms and risk management
While not bound by any legal obligation, we have a moral obligation to ensure meticulous risk management, given the financial, reputational, and social issues related to protecting consumers through our guaranty plans. That is why ACQ Résidentiel calls on external and independent actuaries who are members of the association des actuaires (IARD) du Québec to validate and certify financial forecasts for risk management of our guaranty plans. To ensure the long-term viability of our protections and mitigate any issues that may arise, ACQ Résidentiel has several independent financial reserves for each of its guaranty plans, providing beneficiaries with additional security. In the interests of transparency, our financial statements are audited to ensure the highest degree of confidence in ACQ Résidentiel's financial strength.
Trust and integrity
ACQ Résidentiel has also collaborated with the Institut de la Confiance des Organisations (ICO), a non-profit organization specializing in implementing governance best practices and in developing and implementing governance rules and mechanisms to showcase the company's best business practices.
Prevention and inspections
Prevention is also a key element of our risk management policies. We strive to prevent rather than repair! To become accredited, all contractors undergo a strict selection process based on financial, legal, and technical factors, as well as their past projects. Each project is then evaluated before the guarantee is issued. In addition, our inspection program includes inspections at all key stages of a construction or renovation project, regardless of building type. Our role is to prevent defects by performing rigorous inspections and proposing the necessary adjustments before the next stage to improve the quality of the building. ACQ Résidentiel inspects more buildings than any other guaranty plan in the province of Quebec, averaging over 11 inspections per high-rise project.
Do you want to get in
touch with us?
Fill out the form, and an agent will contact you as soon as possible to answer all your questions.
Would you like to contact the Residential ACQ
Please complete the form below
"*" indicates required fields